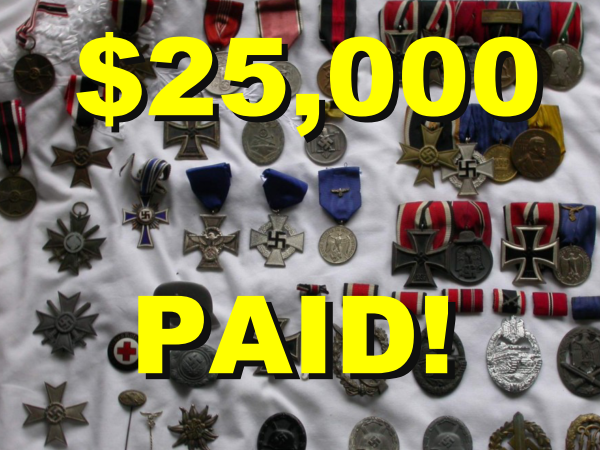 Buying large collections of German Militaria is beyond the scope of many advertisers on line Our buying interest extends to.
ORGANISATION TODT, 
PERSONAL EQUIPMENT, 
PRINTED ITEMS PHOTOGRAPHS POSTCARDS, 
SHOULDER BOARDS, 
SMALL UNIT WEAPONS, 
New Items, 
PANZER ASSAULT BADGES, 
PIONIER RELATED, 
POLIZEI SD, 
TOY SOLDIERS, 
TUNICKS, 
WORLD WAR ONE BUCKLES, 
WW1
WORLD WAR ONE COMBAT EQUIPMENT, 
WORLD WAR ONE PERSONAL EQUIPMENT, 
WORLD WAR ONE PHOTOGRAPHS, 
WW2
ORIGINAL WW TWO PHOTOGRAPHS, 
WORLD WAR TWO BELTS AND BUCKLES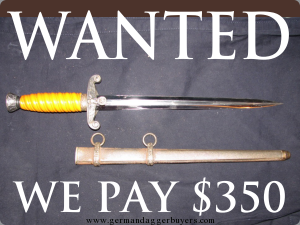 German Militaria buyers.com are able to acquire substantial collections in one hit. Collectors are always treated with respect .I genuinely believe that we consistently provide better results for collectors and their family members than might be achieved at auction.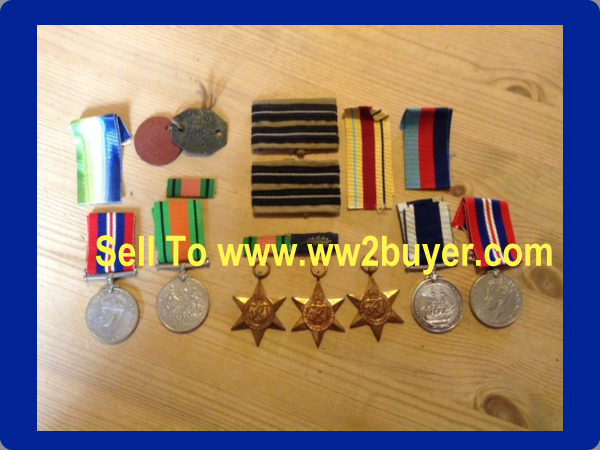 Very few auction houses now accept WW2 German items for sale .Those who who do offer their services do so at a price . Typically auctioneers charge both the buyer and seller commission which equates to about 40% . That is to say that if the buyer pays £1,000 you will get just £600 or less in some instances .