Posted by
davidmattey2
on Aug 21, 2019 in
Selling Militaria On Facebook
,
Uncategorised
|
Comments Off on Selling Militaria On Facebook
Buyers Of Military Antiques my father served in the raf Naval War Badges Nazi daggers Nazi Daggers And Knifes Nazi Flag Valuations Nazi hunting cutlass Nazi memorabilia Nazi Memorabilia delers Nazi Valuations orders and decorations orders and decorations valuation Oxygen Mask R.A.F. Parachute cap badge Payment Policy Pickehaube Prices pickelhaube prices Pickelhaube Valuations Pickelhauben Pickelhaube Pilots oxygen mask Polish Medals ww2 Portfolio Price Guide German Daggers R.A.D. Dagger R.A.D.Daggers R.A.F Flying Helmet Prices R.A.F. Flying Jacket R.A.F. Log Books R.A.F.Fying Helmet R.A.F.Oxygen Mask RAF Caterpiller badge RAF FLYING RAF Flying Helmet Free Valuations RAF LOG BOOK VALUATIONS RAF Medal research RAF oxygen masks RAF Pilots Log Book Red Cross Daggers Robert klaas solingen Royal artillery Cap Badge Royal Navy Medals S.A.Daggers Second world war second World War Flying Equipment Second World War Memorabilia SECOND WORLD WAR MEMORABILIA BUYER'S SELL MILITARIA DIRECTLY TO COLLECTORS Sell Military Collections Selling a militaria Collection selling bayonets selling daggers and the law Selling German Swords Selling Militaria at auction Selling militaria Collections Selling swords Shields & Swords Shields & Swords Daggers & Spears Shields & Swords Daggers & Spears Guns & Trench Art Shields & Swords Daggers & Spears Guns & Trench Art Arms & Armour SOLINGEN STEEL GLIDER DAGGER ss cap skull ss dagger epns SS Dagger Valuation SS Daggers SS Elite Guard Collection ss honour ring SS Nazi Soldiers ss war souvenirs Sudetenland Medal swastika Swords T.E.N.O. Tank Battle Badge Tank Destruction Badge The 1939 Iron Cross The Ethical And Legal Sale Of Antique Arms In The U.K. The Knights cross the militaria dealers The Militaria Market The Royal Air Force 1940 Third Reich Badges Torpedo trophy twitter militaria U-Boat binoculars U-Boat War Badge U.K. Militaria shop U.K. Militaria Specialists U.K. Militaria Sussex U.K.Laws pertaining to edged weapons . Uncategorized Valuation of Luftwaffe Gravity Knives Valuation of Flying Helmets. Valuation of medals Valuation Of Nazi Militaria? Valuation of NPEA Daggers Valuation of SA Daggers Valuation of SS Daggers Valuation of WW2 Flying Helmets Valuation WW2 Polish Medals valuations of war memorabilia Vice Roy's Bodyguards Adjudant also Comptroller of the Vice Regal Household. Vintage Visit our store visor cap dealer Waffen SS Cuffbands WAFFEN-LOESCHE war memorabilia auctions War Souvenirs watches ww2 We Are U.K.Cash buyers Of Militaria We Buy Medals We buy Pickelhaube ww1 Russian WELCOME TO WW2BUYER.COM Wheatcroft Collection Wound Badge Wound Badge of 20 July 1944 WW2 WW2 Aviation Dealers WW2 German Daggers ww2 german patches ww2 leather flying helmet WW2 leather Helmet WW2 numbered ss dagger cross guard Nazi Himmler WW2 Pilots Helmet, ww2 radios,WW2 RAF Valuations, www.germandaggerbuyers.com, XVth and 37th Lanc
Mar 8th, 12:05 am Nazi Daggers And Knifes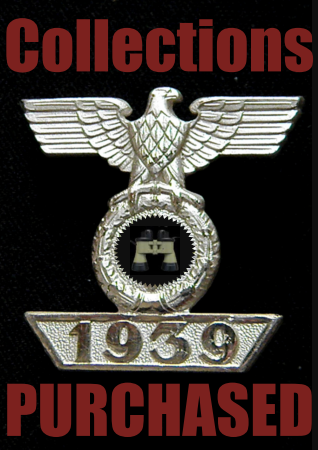 Social Media Giants Facebook have now taken down many websites dealing with militaria .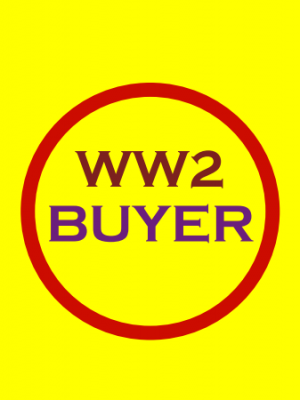 Third Reich items which were once viewed as being of historic interest have been bundled together under the banner of hate promoting material .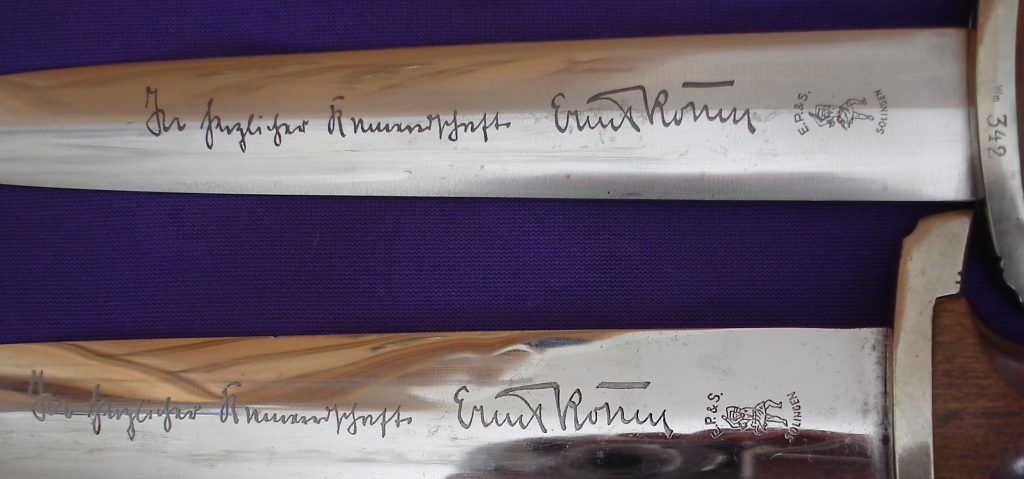 Quite how a pair of U-Boat commander's binoculars can bee seen in the same light as a replica Nazi flag is beyond me ?. In the new politically correct world many auction houses also refuse to offer such pieces .. German Militaria Buyers buy Helmets, Daggers, flags , medals , bayonets, etc. Our customers include mature collectors educational facilities and Museums .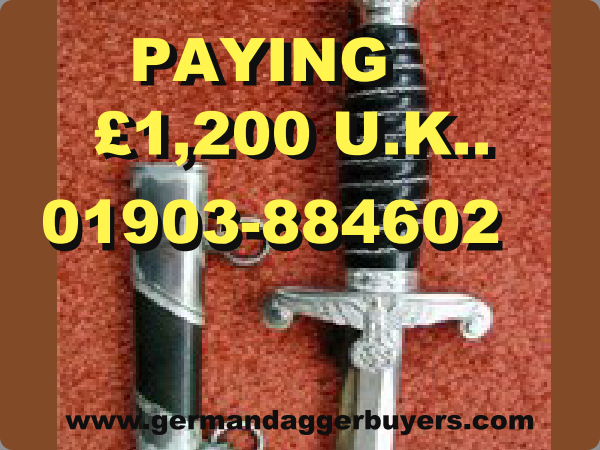 Nobody who lost a great uncle or aunt at the hands of the Nazi's should ever be reminded of the Holocaust against their will .
The paradox is perhaps that unless genuine artefacts are preserved from WW2 then future generations will have to rely on books and achieve footage to learn it's history. To obtain the correct market value for your military items we invite you to submit some images via email. Legion Condor, Spanish Civil War 1936-1939,
WW II general decorations,
Decorations of the Wehrmacht Army,
Decorations of the Kriegsmarine,
Decorations of the Luftwaffe,
Foreign volunteers of the Wehrmacht,
German States pre- 1933: Orders and decorations,
German Reich 1871-1918 decorations,
Weimar Republic and Freikorps 1918 – 1933,
German medal bars pre- 1933,
Miniatures of Orders and decorations 1870 -1945,
Foreign Orders and decorations,
Plaques, non-portable medals and decorations,
membership badges and pins 1900 -1945,
III. Reich tinnies and rally badges, WHW,
Insignia of the Waffen-SS, Schutzstaffel,
Insignia of the NSDAP and Organisations
Insignia of III. Reich organisations,
Insignia of the Wehrmacht Army,
Insignia of the Kriegsmarine,
Insignia of the Luftwaffe,
Uniforms III. Reich and World War II,
III. Reich: visor hats, steel helmets, overseas caps,
Edged Weapons Germany 1870 – 1945,
Edged Weapons Foreign