[et_pb_section admin_label="Section" fullwidth="on" specialty="off"][et_pb_fullwidth_header admin_label="Fullwidth Header" title="Services" background_layout="dark" text_orientation="left" header_fullscreen="off" header_scroll_down="off" background_url="http://www.germanmilitariabuyers.com/wp-content/uploads/2017/03/militariabuyers.jpg" parallax="off" parallax_method="off" content_orientation="center" image_orientation="center" custom_button_one="off" button_one_letter_spacing="0″ button_one_use_icon="default" button_one_icon_placement="right" button_one_on_hover="on" button_one_letter_spacing_hover="0″ custom_button_two="off" button_two_letter_spacing="0″ button_two_use_icon="default" button_two_icon_placement="right" button_two_on_hover="on" button_two_letter_spacing_hover="0″]
[/et_pb_fullwidth_header][/et_pb_section][et_pb_section admin_label="section"][et_pb_row admin_label="Row"][et_pb_column type="1_4″][et_pb_text admin_label="Text" background_layout="light" text_orientation="left" use_border_color="off" border_color="#ffffff" border_style="solid"]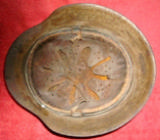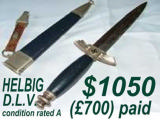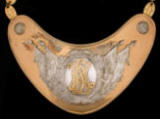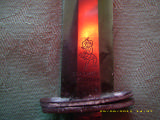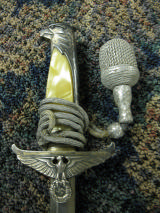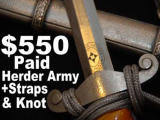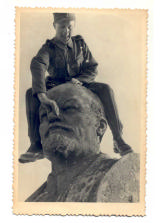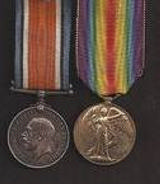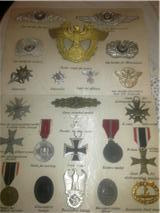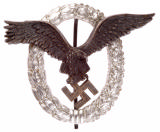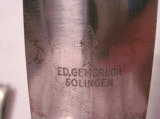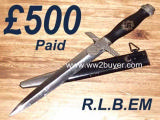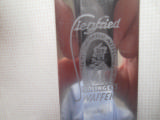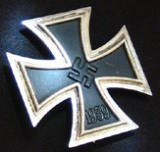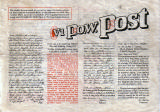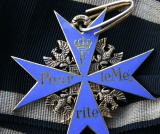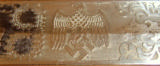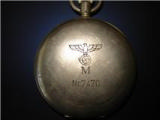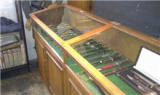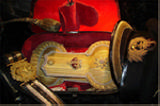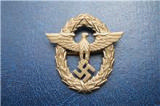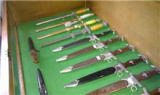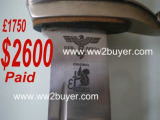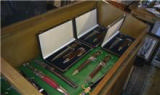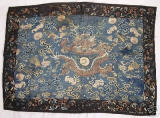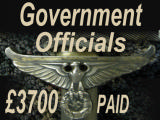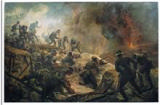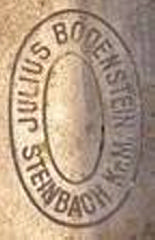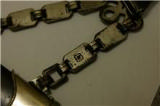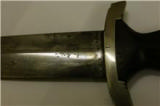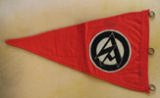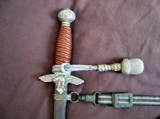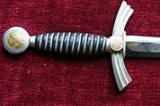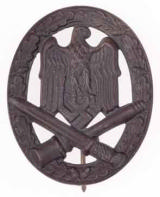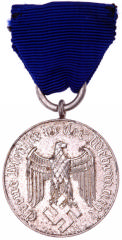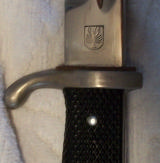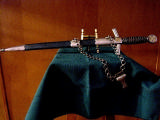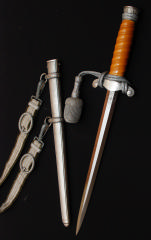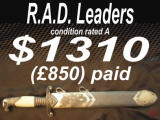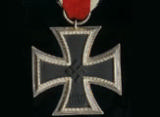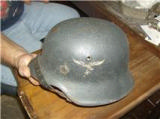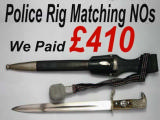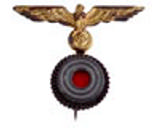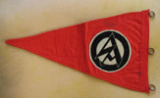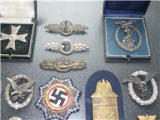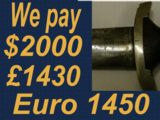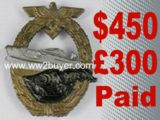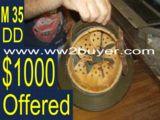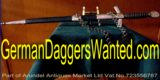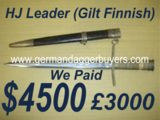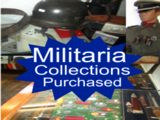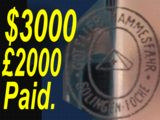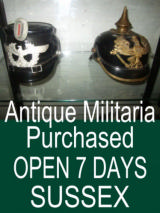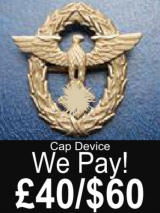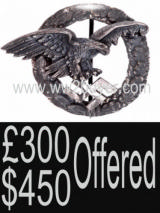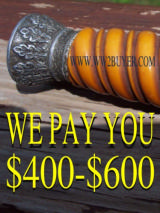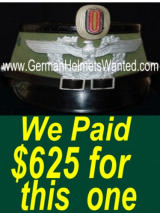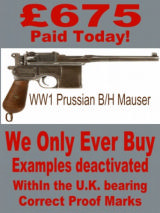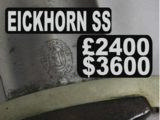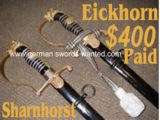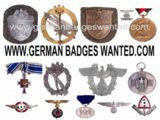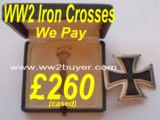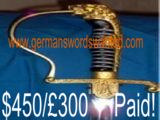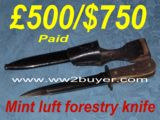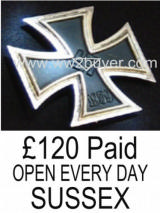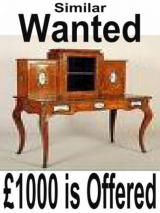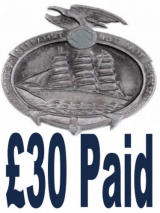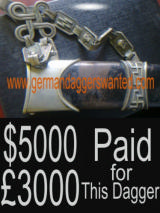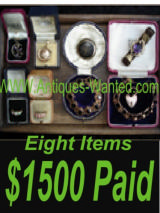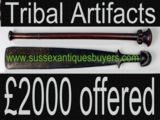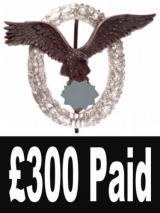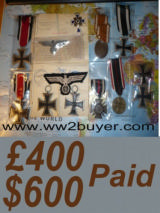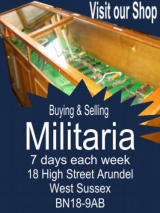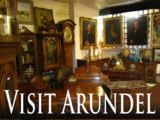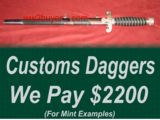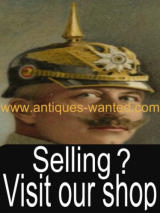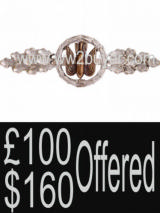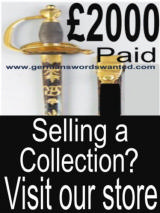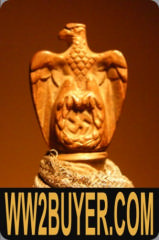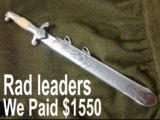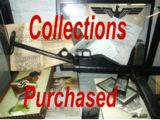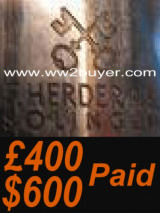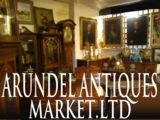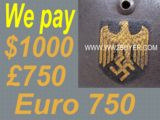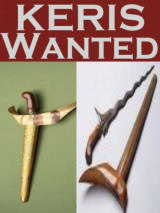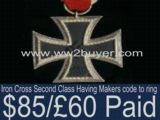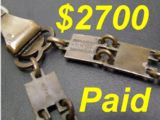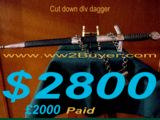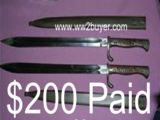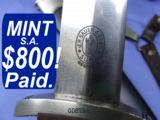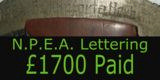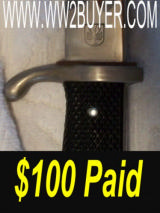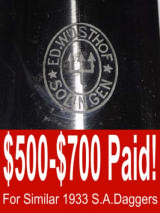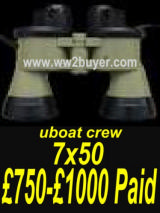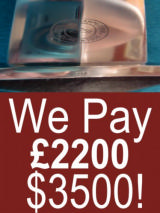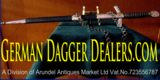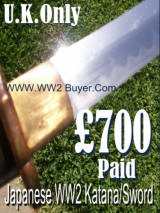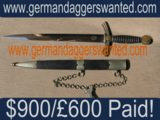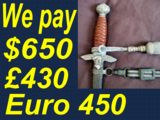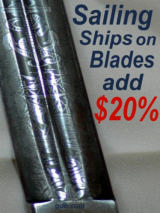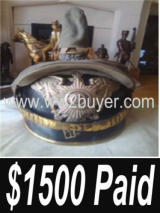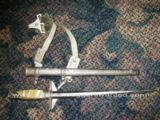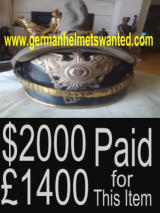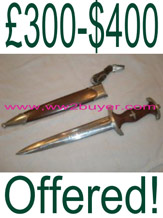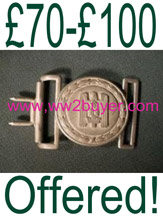 [/et_pb_text][/et_pb_column][et_pb_column type="1_2″][et_pb_text admin_label="Text" background_layout="light" text_orientation="left" use_border_color="off" border_color="#ffffff" border_style="solid"]
FREE VALUATION SERVICE
The identification of items and provision of a guide
valuation is our most requested service.
It is currently available without charge.
So if you would like to learn more about what you have follow these steps:
Firstly photograph your items.(If you have a collection a group image is the best way to start)
E-mail any number of resulting images to enquires@germanmilitariabuyers.com.
Please includes the word "VALUATION" in the text, together adding any additional information that may help us (sizes, Makers marks, Unit numbers known history etc).
In turn you will receive our assessment of market value together with an option to sell directly to www.germanmilitariabuyers.com. This process may take a little time but the resulting information should prove invaluable.
—————————————————
The above service is solely to determine the origins and approximate value of items obtained from your family. Or those collected by yourself over time.. Regrettably germanmilitariabuyers.com.com does not mediate in disputes between the largely un regulated web based dealers and thie on-line collectors.
Museum Exchange Program
If your collection includes exhibits that are duplicates or that fail to meet your display criteria, please send us the details together with an idea of the type of items or services required by your Museum and we may well propose an exchange or trade.
RESTORATION & CONSERVATION.
Our view is that for the most part, genuine militaria is best left in "as found" condition.
We do, however, offer a comprehensive dagger restoration service utilizing the combined skills of three specialist conservers.
For those of you whoare interested, please email us for a provisional quotation.
BUILDING MUSEUM COLLECTIONS
Advice on the display and acquisition of collections is part of our trade.
Our sourcing and strict vetting of items will save you embarrassment and financial catastrophes.
We at germanmilitariabuyers.com. are aware that there are both honest and less reputable dealers out there. together with well meaning yet misinformed collectors.
We judge items scientifically and by committee, pooling years of "hands on" experience.
DAGGER FORUMS.
A forum is a great place for the virtual enthusiast.
It gives both the unqualified and qualified an opportunity to discuss the merits of items that they may or may not own.
A more sinister side to forums is that collectors have been targeted and suffered after foolishly disclosing details of their valuable collections. Bogus collectors can spend months building up credibility and trust before striking.
In practice, the knowledge and experience acquired by actually handling items knows no substitute
Confidential Selling.
For an immediate confidential sale of your daggers, flags, SA . flintlocks, helmets, Tank, Katana, Luftwaffe,Japanes,militaria, Gorget, Falshirjager, Cap, Badge, Iron Cross, Patches, U-boat, Kreigsmarine, SS medals, insignia, bayonets, WW1/WW2 collections.
1) Contact: enquiries@germanmilitariabuyers.com. com
2) Once you have received the offer that you are happy with, wrap (bubble wrap or similar) the item, then tape it and box it up securely – very important!
3) Send your item Insured Tracked Postal Service. The postal forms Description (Ceremonial Artifact) to:
GMB.COM
ARUNDEL ANTIQUES MARKET
18 HIGH STREET
ARUNDEL
WEST SUSSEX
BN18 9AB.
ENGLAND
To confirm our authenticity, email any business based in
Arundel, West Sussex, England and ask them about Arundel
Antiques Market.
Best regards,
David Mattey (buyer)
WE REQUIRE:
SS and SA Rohm Daggers. Daggers of the SA (Storm Troops): Standard Service, Feldherrnhalle, Special Presentation, High Leader Daggers, : NPEA, Reichs Labor Service (RAD), DLV, Diplomatic/Government, Red Cross, The RLB, Teno, Land and Water Customs, Railway, and Postal (Postschutz) Daggers, boot knives, Imperial Edged Weapons. and all SA accoutrements. Also daggers of the NSKK – Standard 1933 Service, Chained, etc.
For offers on swords, daggers, and bayonets used by European countries other than Germany. Additionally, uniforms and Edged weapons , Advisors on Daggers of the Army (Heer), Navy (Kriegsmarine), and Air Force Characteristics and variations, as well as accoutrements (portapees and hangers).
We are happy to evaluate edged weapons of the Hitler Youth: Leader daggers, the HJ knives (including the youth knives of occupied countries) DJ knives, and HJ Honor Bayonets.Forestry, and shooting daggers, as well as honour and presentation bayonets. Daggers of the SS: Model 1933 Daggers, Model 1936 Chained Daggers, Honour Daggers, Himmler Dedication Daggers, and all SS accoutrements. SS Officer Research SS Edged Weapons.
We Purchase, uniforms, headgear and cloth insignia of the SS and the SA. Discuss uniforms, headgear, and cloth insignia of the German Army, Navy, and Luftwaffe services. This includes Camouflage and Paratroops (Fallschirmjaager) uniforms. uniforms, headgear, cloth insignia, and accessories of the German police services.
ALSO WANTED:
Uniforms, headgear, and cloth insignia of all other german organizations such as the TENO, The Labor Corps, the DLV, and the Diplomatic Corps.Imperial German Militaria including: service medals, decorations, badges, insignia, photos, documents, spiked helmets, visors, field gear, flags, cloth insignia, etc. The many fields of German Miliitaria Medals, ribbons, and badges and other awards of all German services. Iron Crosses, Shooting Badges, Membership Pins. brocade and service belts, as well as belt buckles. German steel helmets from all branches of service and organizations, from both WWI and WWII.
We have the best investors waiting to buy your Samaurai Swords, Japanese headgear and uniforms, medals,De-activated rifles and related equipment, everything from grenade launchers and bayonets..Also German Railway/ railroad car eagles, statues, personality busts, Allach porcelain, silverware, napkins, and other collectibles.
Best regards,
David Mattey (buyer)
Insider's Tips for Selling Militaria
How The Market Works
Whether you are buying or selling Militaria, you will find it advantageous when dealing with dealers to understand how things work behind the scenes. One of the problems in the Militaria collecting marketplace, is the wide gulf between what the average consumer expects from a Militaria dealer, and what the average Militaria dealer believes he should provide for the consumer. The majority of these differences boil down to trust. The average consumer thinks he can trust the Militaria dealer to give him an honest appraisal and pay a fair price for the Militaria he is selling. The average dealer feels it is right to pay the lowest price he can for these war souvenirs , to maximize his profit, and that it is up to the consumer to do his homework. Fortunately, by finding our website, you will be on a much better footing when dealing with Militaria dealers.
The Militaria Dealing Business – A Brief Overview
There are two main categories of militaria dealers – the wholesaler and the retailer. The wholesaler aggressively seeks to bring new material into the marketplace,he may well scour car boot sales but finds richer pickings by staging buying events in venues such as village halls ,Cold calling or even running adds in hospital magazines!.His market knowledge and persistence will reap reward when buying from the venerable older generation who are trusting and ignorant of prices. This grade of wholesaler will distance himself from his booty by selling it on to seemingly reputable retail-based dealers.
The retail Militaria dealer invariably gets some of his stock from such wholesalers. He will attend Auctions. Militaria shows and buy from fellow enthusiasts, most of his business income is derived from servicing a clientèle of Investors and Militaria Collectors. A dealer of this type is more likely to pay you higher prices for your Militaria, since items don't have to have to pass through two sets of hands before being sold, local antique dealers might be poor buyers because they cannot know everything and are not in contact with the end user. larger dealers are more likely to belong to organizations that require them to subscribe to a Code of Ethics. The number one consideration that anybody who buys o Militaria must consider is recourse. What kind of recourse do you have if things go bad? It is always better to pay a little more from a reputable dealer who offers unconditional guarantees of originally.
Theoretically items of Militaria have "bid" and "ask"Values "Bid" prices are the prices that dealers are paying if another dealer brings items to them. "Ask" prices are the Ticket prices for Militaria dealers asks collectors in their shop of on their web site. The margin between the Ask Price and the Bid Price is often quite thin due to the investment nature of German Combat Militaria in particular.
Militaria Dealer Profit Margins
As a general rule, the more common an item of Militaria is, and the lower the condition grade the item is, the higher the profit margin (expressed as a percentage) for the dealer . The reason for this is that low-grade, common Militaria such as an unnamed service medals are harder to sell. Effectively rare medals to rare units are good news for dealers .They are in demand therefore they can be turned over quickly regardless of Profit Percentage.
If a Medal will sell for £2,000, a dealer can make a nice profit if he buys the Award for £1750, but he might have this Medal in his inventory (His investment in it tied up) for a long time before someone who can afford £2000 for this particular item comes along.
All told, the profit margins for Militaria is primarily determined by these three factors:
A. How quickly the Artefact can be resold (market demand)
B. How high the Cash value is (capital outlay)
C. The trends in popularity of the area of the Military collectors item overall (market dynamics)
Militaria dealers have to strike a balance between the above factors to remain profitable.
Best Regards David Mattey (BUYER)
[/et_pb_text][/et_pb_column][et_pb_column type="1_4″][et_pb_code admin_label="Code" global_module="61″ saved_tabs="all"]<iframe src="http://domains.greavesdesign.co.uk/davidmattey/index.php?website=ww2buyer.com" frame="false" frameborder="0" height="900" width="275"></iframe>[/et_pb_code][et_pb_text admin_label="Text" background_layout="light" text_orientation="left" use_border_color="off" border_color="#ffffff" border_style="solid"]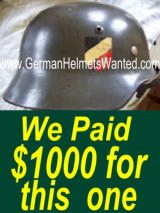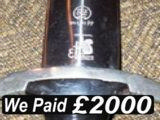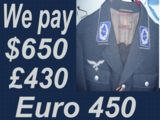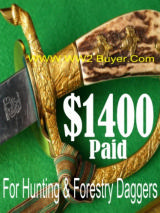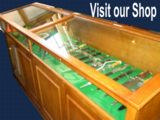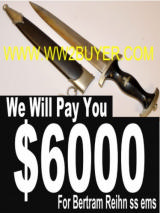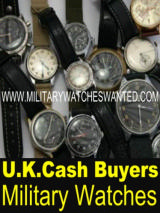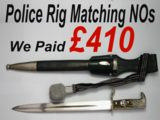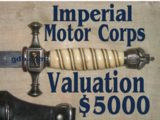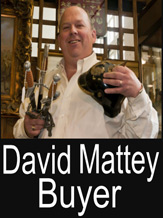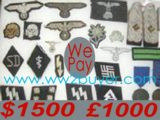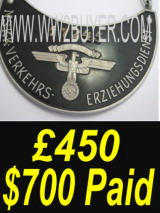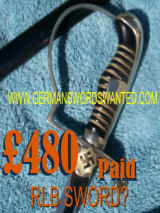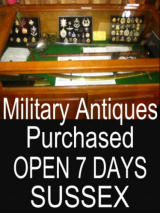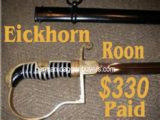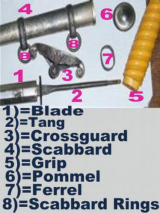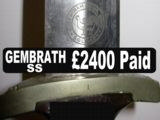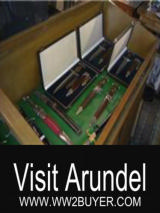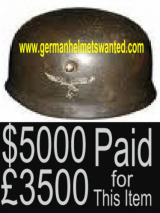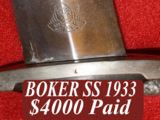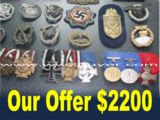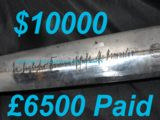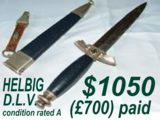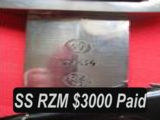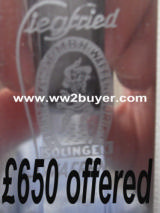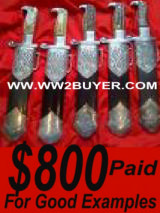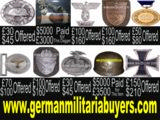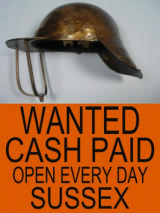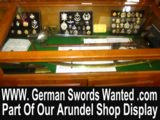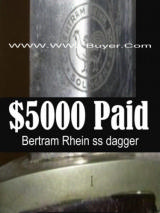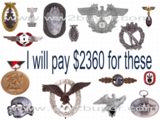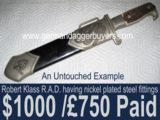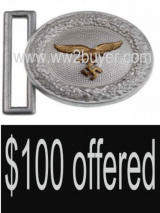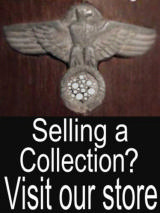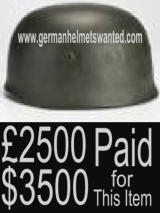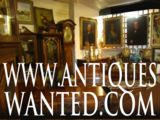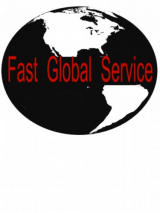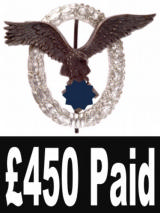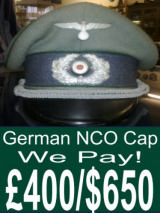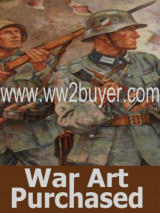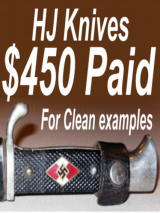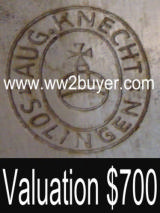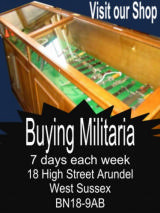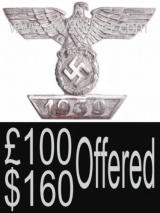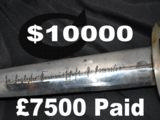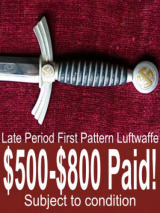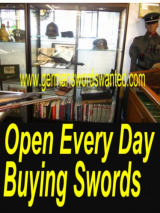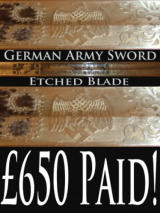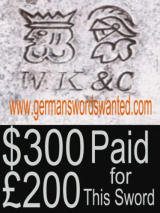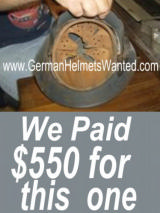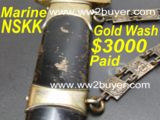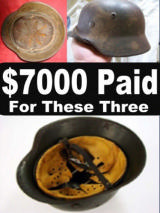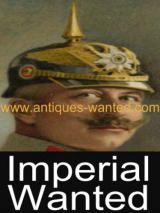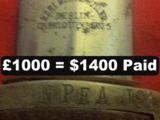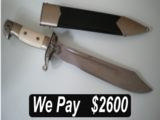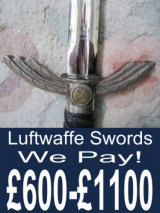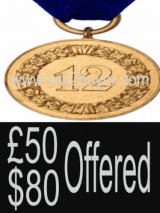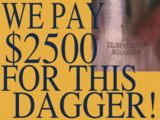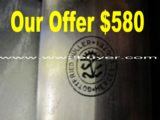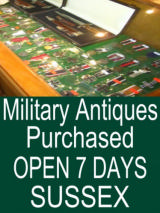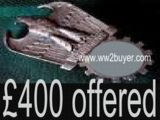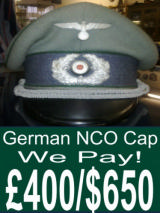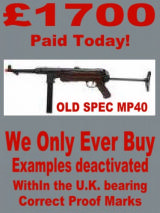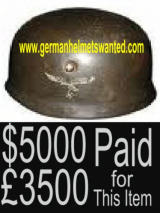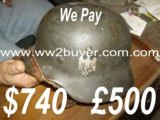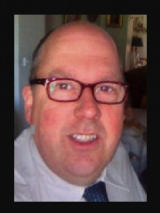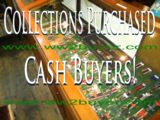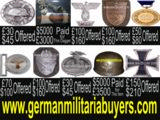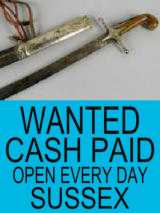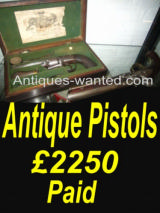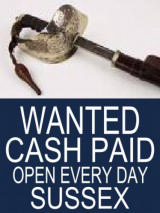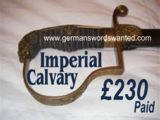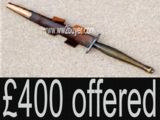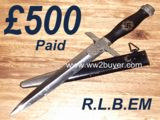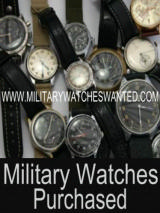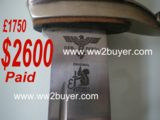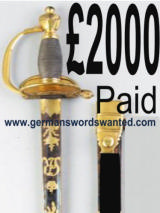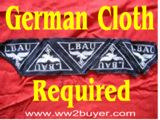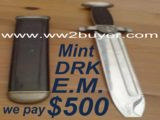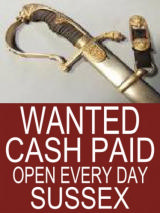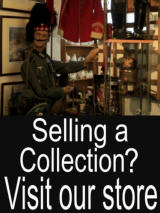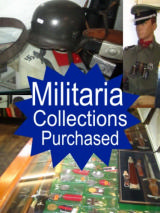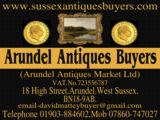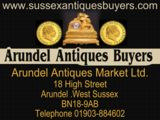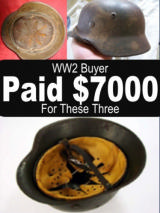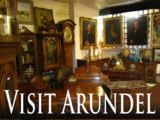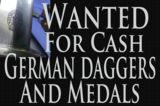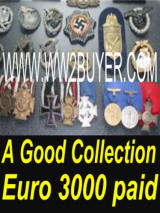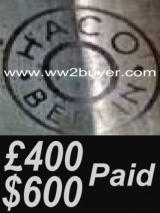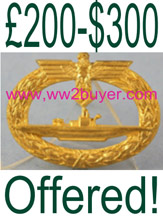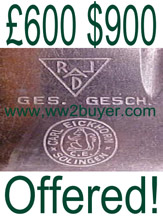 [/et_pb_text][/et_pb_column][/et_pb_row][/et_pb_section]